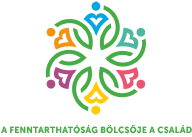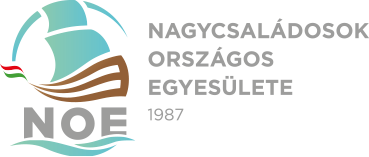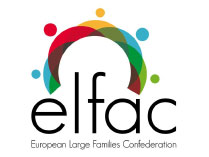 For the past year, NOE (National Association of Large Families, Hungary) with the cooperation of ELFAC (The European Large Families Confederation) have been organizing the 10th European Large Family Conference with much enthusiasm and great plans by inviting presenters and guests from twelve countries of Europe. The date of the conference is 9-11th of July 2021, with the motto: "The birthplace of sustainability is family."
From 23 European countries, 26 ELFAC organizations will be present in Hungary to celebrate the joy, the challenges, and the added value of families with multiple children. We are planning to exchange our thoughts about and for the hope of the wellbeing of our planet, our children, our environment, and families.
The professional academic event organized to the location of Keszthely aims to investigate the relationship between sustainability and the role of families. Therefore, topics such as circular economy, climate protection, ecological footprint and sustainable development will be among the agenda of presentations and section talks.
Latest news (02.07.2021.)
From 1st of July it is allowed to enter Hungary without any restriction (no quarantine, no test) for every person, regardless of his/her nationality, who holds an EU digital COVID-certificate. Restrictions were lifted in case of flight travelers too.
Note: no restrictions for entry at road border crossing points.
WELCOME SPEECH
The most important element of society is family which is particularly needed to be protected and strengthened.
It is mainly within a family where children can learn individual responsibility that is needed to protect their environment, too.
Our future can only be imagined with a generation who is brought up in a complete family within the values of love, trust, forgiveness, solidarity, loyalty, service, and the respect of life.
We at the Hungarian National Association of Large Families (NOE) believe that family and childbearing are fundamental human values which are not only inevitable for the physical and psychical needs of people but are also crucial for environmental, sustainability and climate goals. In current common talk, which is dominated by comments and celebrity remarks, we consider it particularly important that experts from different parts of the world are coming to share their views in this question with us.
We believe that family is endangered not only by the negative connotations it has but by unanswered concerns due to the lack of discussion and academic knowledge. We intend to give answers in the topic of family and sustainability to a vast majority of people who are concerned about global issues. Besides academic approaches we are introducing the most recent representative European research as well as good practices and experience that are applied by large families in everyday life because we believe that personal examples are the most powerful. That is the reason why we are organising the X. European Large Family Conference with much pleasure and we appreciate that ELFAC is a partner of us in it. The main theme and the motto of the conference is: The birthplace of sustainability is family.
We are expecting families, experts, and presenters from 25 countries from all over the world. I would like to express my gratitude to the Mayor of Keszthely for hosting the event and assisting its organization. I would also like to say thank you for all the volunteers of our association, including both young and old ones to sacrifice their free time on the organization of the event.
Our website is at your service in finding the most appropriate accommodation, describing plenary and free time programs, and introducing the invited presenters and participants. In addition, you can learn about the town of Keszthely, the beautiful natural and artistic values of Lake Balaton and us, the Hungarian large families.
The date of the conference is 9-11th of July 2021.
We are looking forward to seeing everyone interested.
It is good to live in a large family.
Katalin Kardosné Gyurkó
The President of NOE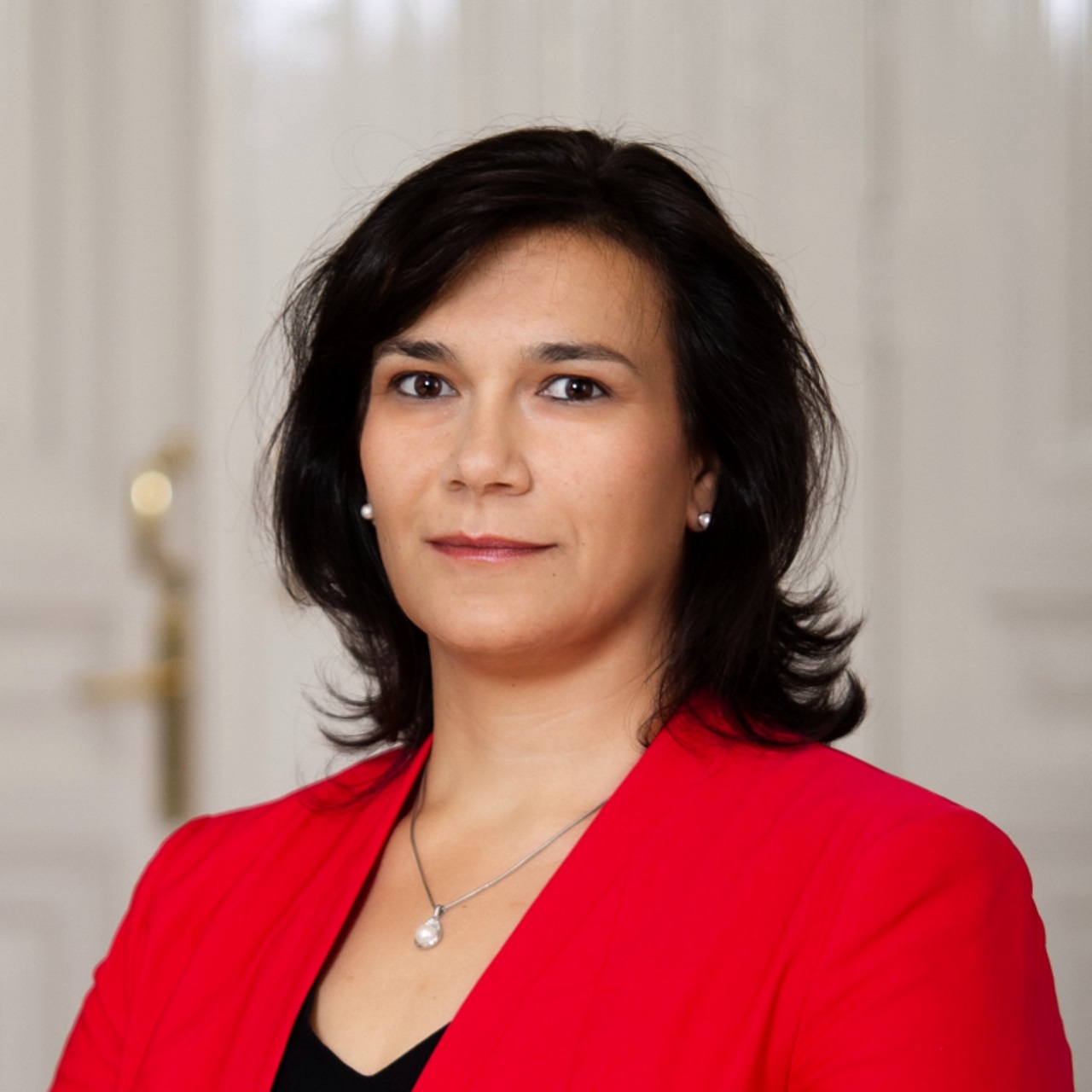 It is always a real joy to get together. But after what we have all been through, meeting and sharing the great gift and the great joy of being a large family, has got an even more special flavor.
I would like to sincerely thank our hosts: Hungary, its Government, the association of large families NOE for welcoming us and making this event possible. It is so good to be able to celebrate the X European Congress of large families in person!
We have all lived through a period of great toil and worry, that has been particularly complicated for families with many children. Still, we have experienced the strength and the potential of our families, an unique sense of unity, solidarity and sharing. And we have very rarely suffered from loneliness…
Now we are ready to go back to work for a better life for families with children, to make our Countries, and Europe, a little more family-friendly.
Large families can give an important contribution to our time and to our communities, they can play a fundamental role in making our society sustainable on a human, social, economic, demographic and even environmental level. This is what the Congress will be about, a perfect opportunity to meet, discuss, share ideas and good practices, while having fun on beautiful lake Balaton. Building together the future of our children.
Regina Maroncelli
The President of ELFAC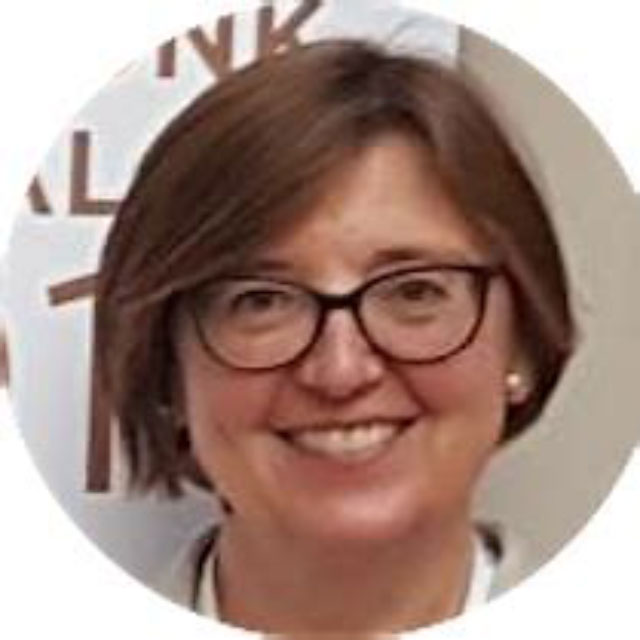 Allow me to give you a brief welcome at the 10th Conference of the Association of Large Families. It is a great honour for me and the people of our town that Keszthely was chosen as the venue for the 10th Conference of the Association of Large Families.
Hungary's family-friendly policies and family support programmes are outstanding at a European level. I am a family man, too. I am a proud father of two children. Since I have been elected mayor, along with my fellow members I have been trying to make Keszthely a greener town renewed in every possible respect. A town that supports and attracts families, disposes of unique natural conditions and renewed areas. We place particular emphasis on the conservation of green spaces and the establishment of a well-defined urban environment. In the last two years, we have reconstructed 9 urban playgrounds and 3 beaches from eligible funds. As a school town, we have roughly a dozen education instructions in town and hundreds of young people are attracted to Keszthely every year by the Georgikon Campus of the Hungarian University of Agriculture and Life Sciences. Our programme entitled "Keszthely expects you home" plays a key role in keeping young people here and attracting families with children to settle down in our town.
We are planning our annual programmes with our local institutions so that families with children are offered meaningful and colourful cultural programmes. Every year the Balaton Congress Centre and Theatre offers season tickets for unforgettable theatre and music-productions to everybody from the youngest children to secondary school students. In recent years, the Festetics Palace was the most visited palace in Hungary and the Palm House located on the palace grounds has become the favourite discovery site of exotic plants for Keszthely families. The Balaton Museum and the Farm Museum offers regular museum education sessions and camps for children.
I do hope that participants at the 10th Conference of the Association of Large Families will enjoy our museums, our vibrant and varied cultural scene and – last but not least – the natural beauty of Keszthely, and they will return home with pleasant memories of our town.
Best Wishes:
Bálint Nagy
Mayor